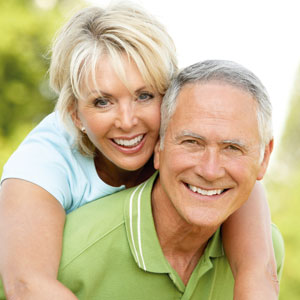 Bone Loss and Its Treatment
Bone loss is a common consequence of loss of teeth and chronic periodontitis. In the case of periodontitis, the bacteria gradually eats away at the underlying jawbone and at the periodontal ligaments that connect the tooth to the bone.
The most common cause of bone loss is tooth loss left unreplaced, especially multiple teeth. Jawbone is preserved through the pressure and stimulus of chewing. When that is removed through tooth loss, the bone "resorbs" (reabsorbs) into the body. In the first year after tooth extraction 25% of bone is lost, and this bone loss continues on.
Bone loss can be prevented by giving the jawbone a replacement tooth with a root that can exert the same or similar pressure as natural teeth. This is done immediately after extraction by replacing single teeth with dental implants, or by using a fixed implant-supported bridge or denture.
A single-tooth implant or a dental bridge with three to four teeth supported by two implants provide a chewing power of 99% of natural bite force.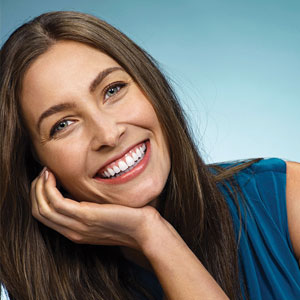 Gum
Gum disease, or periodontal disease (perio from "around" and dont from "tooth"), is a common condition affecting millions of Americans. Most only have mild gum disease, but about 30% suffer from severe gum disease that causes loss of the bone support for a tooth.
Gum disease is caused by inflammation of the gums as a result of bacteria in "plaque", a sticky film that forms on your teeth. Gum disease can progress to affect the bone and ligaments that support the teeth, and can cause eventual tooth loss.
If you are concerned that you might have severe gum disease, or previous treatment hasn't gotten your periodontitis under control, we will examine your teeth and gums and assess the extent of your gum disease, and advise on the best way to treat it. We will explain treatment options and answer any questions.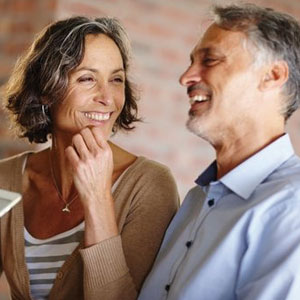 Implants
A dental implant is a replacement tooth anchored by a titanium post (the root) with a replacement tooth or teeth attached to it. Dental implants can be used to support a single crown, several teeth as in a dental bridge, or a full arch of teeth.
Dental implants look, feel and act like natural teeth and can last a lifetime if properly cared for. Dental implants in their modern form have a proven track record of longevity and stability. Implants have several advantages over other forms of teeth replacement, and with modern innovations in technology, most patients can benefit from them.